PARIS
Paris - what can I say? This was a city that had been on my bucket list for as long as I can remember. From watching Disney's Aristocats too many times, to reading too many romantic novels that have Paris in them, this place was very idealised in my mind and I was so excited to start and finish my 4-month journey there.
DAY 1
After 24hrs of travel, from Brisbane to Bangkok, then on to Paris, my French friend met me at the airport. I had met her in Japan four years earlier and met her in Hong Kong a year later, so we were so excited to reunite. As soon as I got off the plane, I stowed my bags in the locker area and we went to Disneyland Paris and spent the entire day going to both parks… that is one way to work off jet lag haha! I was extremely lucky that Margaux had a friend who worked at the parks, so we got free entry and fast passes onto the rides - talk about the magic of Disney!
Once the parks had closed, we caught the train to the city and went to one of Margaux's friend's apartments, where we were staying on the couch. We went grocery shopping, then I had a little nap and Margaux prepared the most amazing meal of potatoes, cheese and cream, with a whole wheel of soft cheese melted over the top, followed by a cheese board afterwards… Then my host took me to see the Eiffel Tower light up at midnight and we had a chilly walk back to his apartment in the early hours of the night. Seeing the Eiffel Tower for the first time literally took my breath away - I couldn't believe I was REALLY here. I couldn't have felt more lucky and overjoyed in that moment.
HINT: At night, the Eiffel Tower lights up ever hour, on the hour and it is spectacular - make sure you watch it!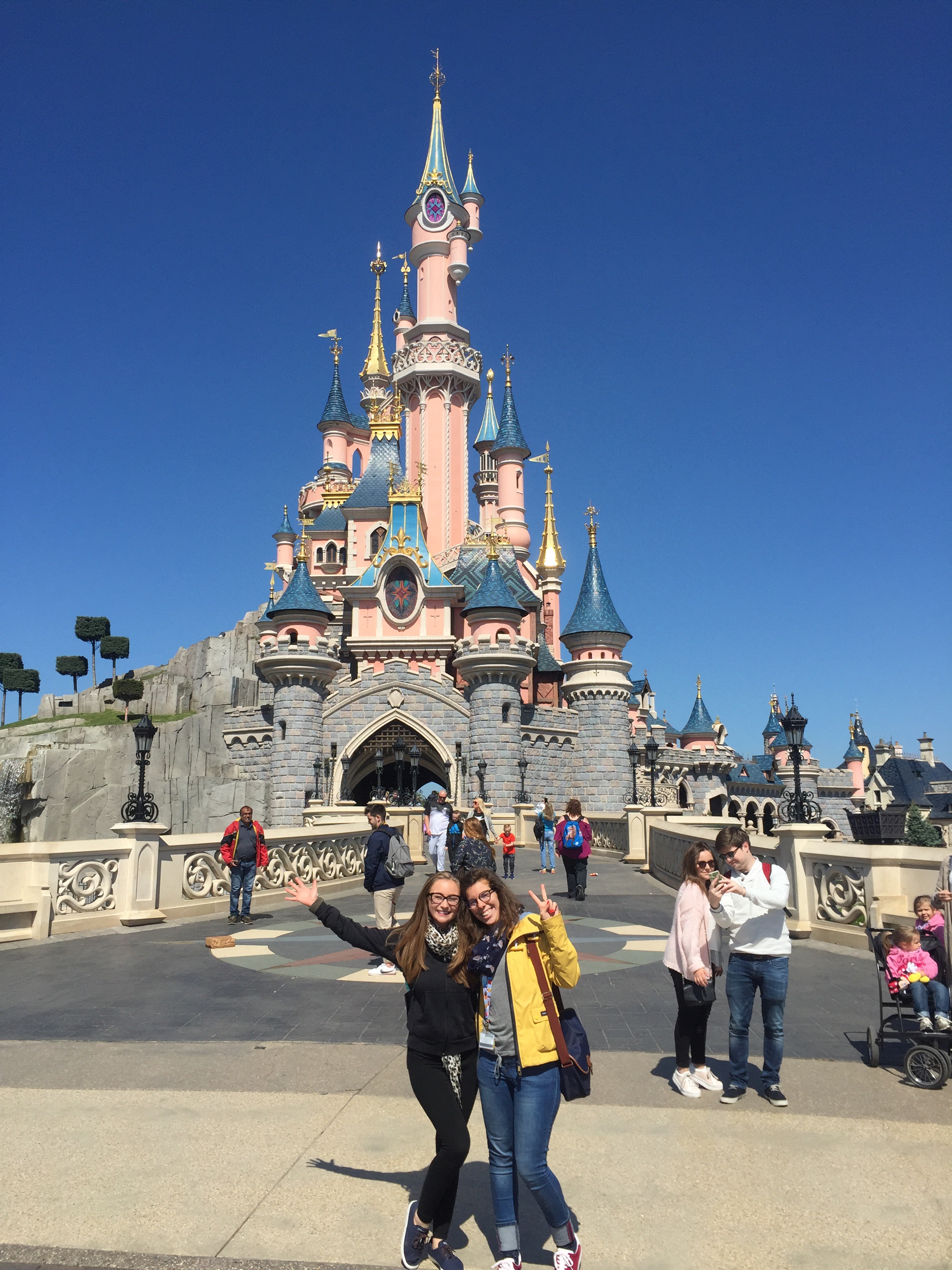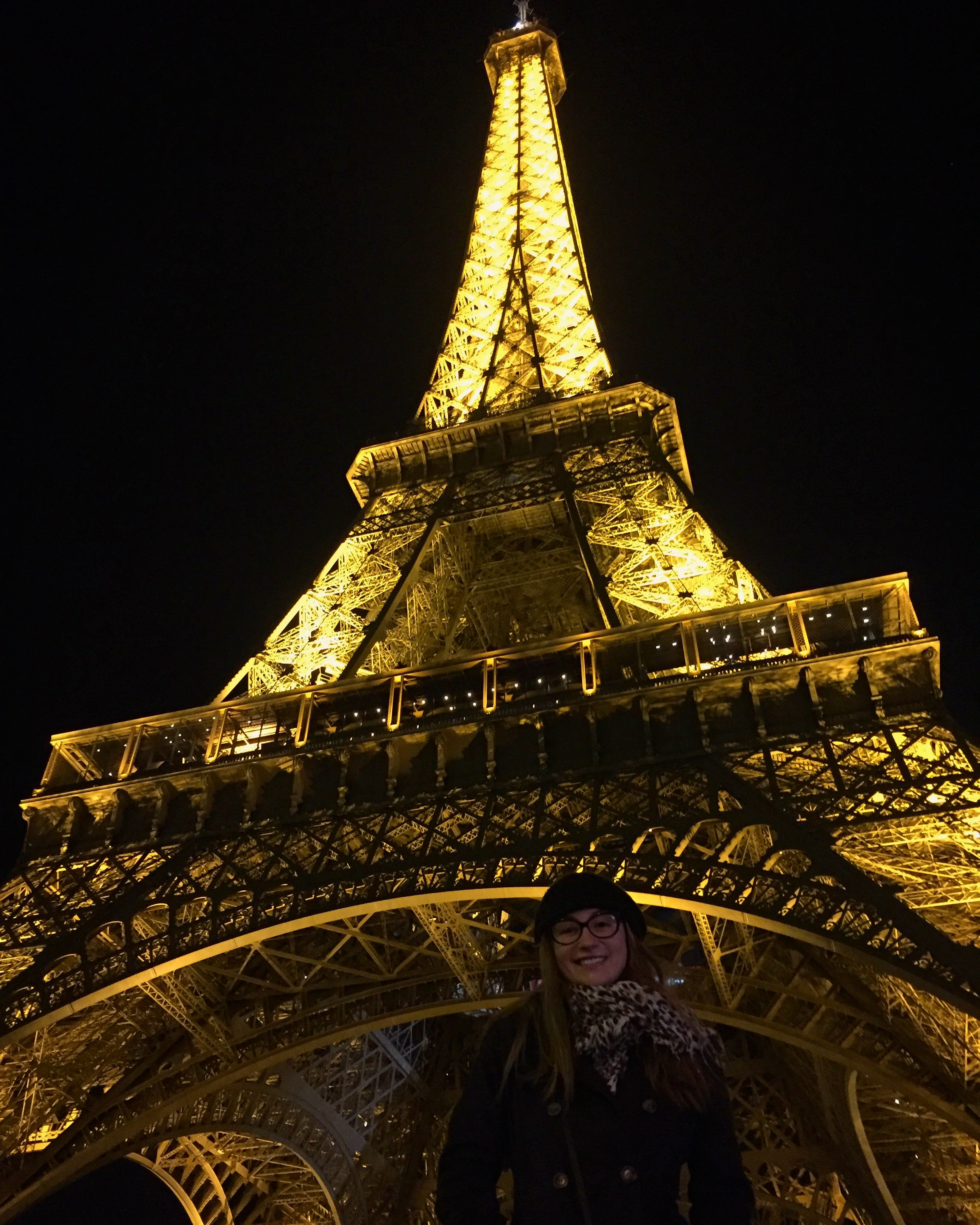 DAY 2
I found out that Margaux was a treasure trove of facts about European history, so as we headed out to explore the palace of Versailles, she was filling me in on the significance of the palace throughout history. Versailles was the first place I've ever been that was so old and looked like it belonged in a fairytale. I was in awe of the grandeur of the place from the inside out.
BUDGET TIP: you can download the audio tour on your phone via the app and listen to it on your own headphones, rather than renting a headset.
After exploring the inside of all of the buildings, we walked for miles around the gardens and had a really lovely picnic in the grounds. Before making our way to the train to head back to the city at about 3:30pm.
BUDGET TIP: Bring your own food and water and have a picnic in the spectacular gardens - the food is really expensive on site and the shops are quite far away outside of the palace.
We then decided to go the Louvre Museum, as Margaux thought that it was free entry that particular day. We walked all the way from the Eiffel Tower, only to learn that she had misunderstood the free part haha. But by some stroke of luck, we ended up getting in for free anyway, because the lady looked at the picture of my passport on my phone (I didn't have it with me) and must have misread the country and let me in as an EU student. The lucky streak continued!!!
After wandering around the Louvre for about 3 hours, we were exhausted, so we caught a bus back to our accommodation and had some leftovers and called it a day.
Day 3
Working in the hotel industry, Margaux was lucky enough to have some vouchers she'd been given for a boat cruise down the River Seine, so we started off our final day in Paris cruising from the Eiffel Tower down to Notre Dame and back again, which was so beautiful. The architecture in Paris is mind blowing! After that, we walked down to Notre Dame and it was so surreal for me to be in a place I'd only seen in movies and heard about.
After that, we had a picnic on the side of the River Seine and then caught a train to the Arc De Triomphe. I didn't feel the need to pay to go to the top (it was about $18 AUD), but it was pretty awesome to see it and experience that hectic roundabout for myself.
We then had to do a mad dash to our accommodation and then literally sprint on and off a few different trains in order to catch our train to Bordeaux in time… We were puffed and sweaty, but we made it with 2 minutes to spare - phew!